CARTOGRAPHY, VOL. 1
OUT NOW!!!
GET IT HERE
---
Stream "Cartography, Vol. 1"
Featuring:
Drums: Doron Lev, Engin Gunaydin
Bass: Alex Busby Smith, Panagiotis Andreou
Keyboards: Isamu McGregor, Adam Klipple
Guitar: Matt Dickey
Percussion: Dave Deej
Vibraphone: Frank Picarazzi
Flute: Sarpay Özçağatay
Alto Saxophones: Peter Sparacino, Sean Nowell
Tenor Saxophone: Peter Sparacino
Bari Saxophone: Lo Wood
Trumpets: Matt Owens, Jon Lijoi
Trombones: Dillon Garrett, Raul Navarette
Vocals: Jonathan Hoard, Ras N'Gosi Anbassa
---
About The Cartography Project:
Cartography, Vol. 1 is a new, collaborative, large ensemble recording.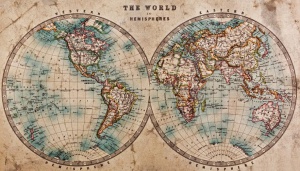 The term Cartography can be defined as "the study and practice of making maps." With a history that arguably goes as far back as all of documented human history itself, map making is, in effect, an ancient art form which bears many similarities with another ancient art form, the study and practice of making music.
Both art forms can exist across 4 dimensions, documenting both time and space. Both require their own definitions of symbols and language. Both have the ability to tell stories in abstract and literal ways, simultaneously illustrating a multitude of ideas and themes. Both art forms have been riddled with controversy across the ages, all the while evolving as science and technology have advanced to give us more tools.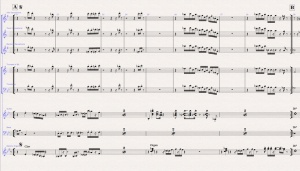 In some sense, composing a piece of music can be thought of as making a kind of map: sounds, melodies, textures and rhythms are mapped out in terms of how they will be performed or reproduced over time.
Many of the ideas and themes found in "Cartography, Vol. 1" can be thought of as stages of a personal, collective, and evolutionary "road map". In consideration of all of this, "The Cartography Project" practically named itself. The collaborative vocal songs – in spite of their implicit darkness – are about growth, empowerment, strength, pride, moving forward and staying positive. These songs, combined with the instrumental "B-Side" compositions, are designed to get the listener moving and feeling good.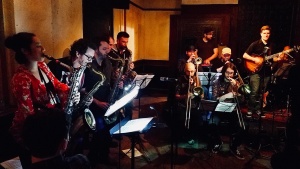 In a world seemingly more and more divisive with each passing day, "Cartography" aims to unify people with a diverse blend of styles and vibes. Musically, "Cartography, Vol. 1" contains sonic landscapes familiar to the idioms of big band, jazz/funk, fusion, classic soul/R&B, groove, rock and reggae. Featuring some of the best musicians NYC has to offer, at its core, this music is for anyone and everyone with a pulse.
"The Cartography Project" is expected to evolve and grow over time, with more volumes and a vast diversity of more music on the horizon!
"Straight road-map to positivity" – Ras N'Gosi Anbassa
"Moving forward from disaster, raise the world, because masters will fall" – J. Hoard
From The Cartography, Vol. 1 release party: Peter Gabriel's "Here Comes The Flood"